Is it Time?
Coaching can be incredibly helpful in breaking past barriers, getting out of your own way and achieving those goals. Are you ready?
Maybe you're thinking, "Well, how do I know I'm ready?" Here's the scoop..
You feel stuck or like you'll never move forward...
You feel like you could be making a bigger impact, but you're not...
You want to make more money or you just feel underpaid...
You're not sure what your purpose is...
You feel like it's a long, long, long career ahead of you...
You're letting down that 9-year-old self that was invincible...
I mean, I could go on and on. But the bottom line is, if you're not sure how to realize those amazing goals you set and feel like a rock star at what you do and who you've become, it's time. Work directly with me or with our awesome coach Katie.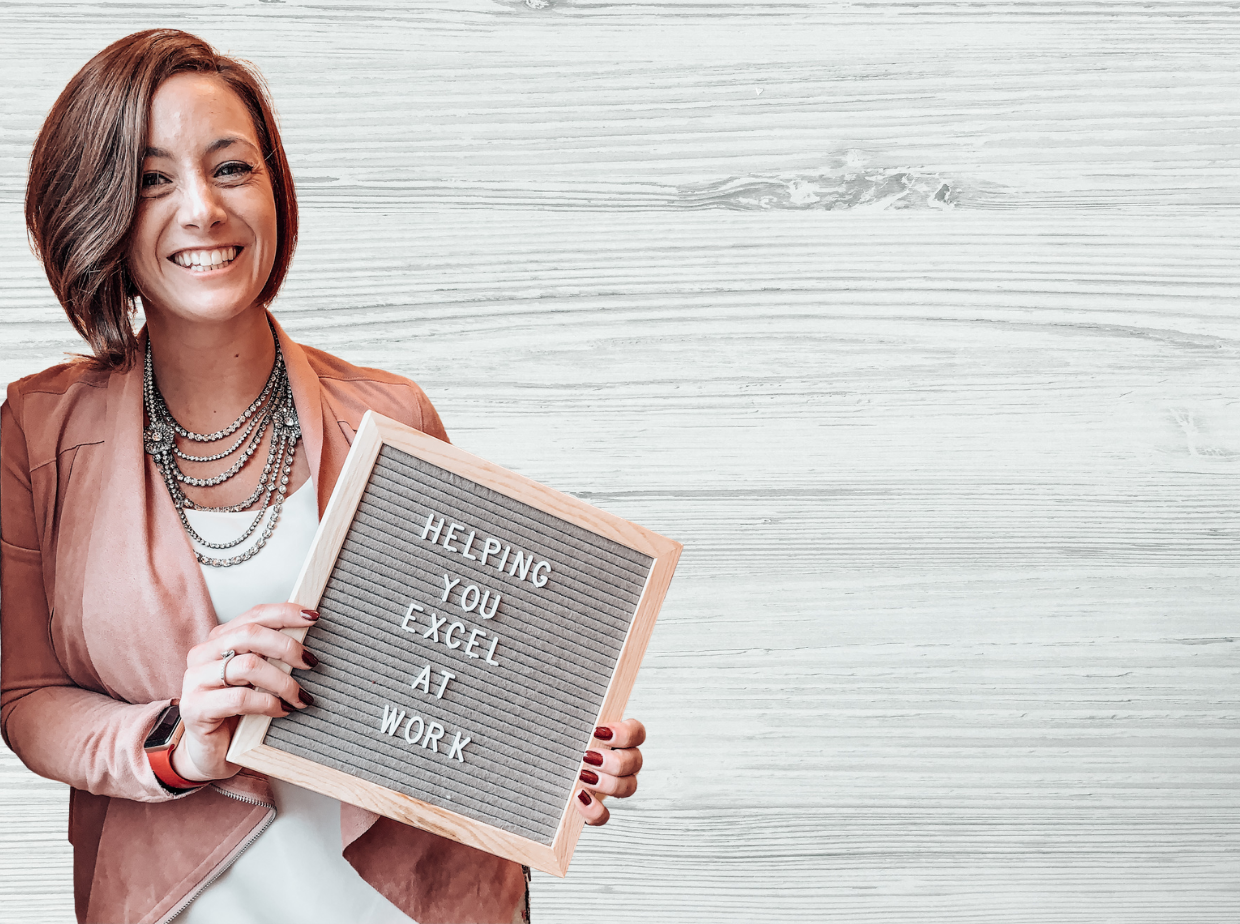 Founder of Invincible Sparkle. I'm so glad you're here because it means you're ready to dive in and find that invincible and successful person you can be. I love mentoring and working with people to help them reach their career goals by identifying areas of growth and removing obstacles. So basically, you've come to the right place!
Like you, I was a college grad with a plan....twice. I've got both my B.S. in Labor Economics (where my math lovers at?) and History and a master's degree in Business. Then I took on the work world and got a degree in the real thing - work life. I still work in a job I love as a Senior Director, leading teams in product development, sourcing and engagement.

Your intake form has been submitted. Check your email for a copy of your responses. If you're accepted, you'll receive an email with a link to checkout.
Frequently Asked Questions
Can I get a refund if I'm unhappy with my purchase?
If you are unsatisfied with your coaching, reach out to me to see if your purchase is eligible for a refund. If you need to cancel your appointment, please do so on the booking platform and email me to get your refund processed if you are not able to reschedule.
You are ultimately responsible for decisions made about your life and your career. Coach will offer resources, make referrals, and share Coach's experiences. However, it is up to you to decide which, if any, to act upon. If you decide to take a recommendation, it is your choice and you take full responsibility for it. Participating in a coaching program is entirely voluntary.
How do I schedule my appointment?
Upon purchasing coaching, you'll receive further instructions on how to book a time for your appointment.
Am I able to reschedule my appointment?
Absolutely! Please reschedule a minimum of 24 hours in advance so that others can book for that time slot.
Can I purchase coaching more than once?
Yes! Check out my packages that include resume and LinkedIn audits and get you a bundle discount for more than one session.
Coaching At Your Pace
Check out the below coaching packages. Each are tailored to give you the most value and give time to dig into your needs. Not sure how much you'll need? You can also book ad hoc sessions one at a time and work at your pace.